Built for Founders
Our mission is to support a thriving tech startup community in the Twin Cities. Based in Northeast Minneapolis, we aim to support startups and their founders through the combination of investment, advisory services, and a collaborative workspace.
AdviSe
We advise entrepreneurs in their journey to growth. Coming from diverse backgrounds, including starting companies of our own, we walk with entrepreneurs in each step of their company's progression, mentoring on a weekly, biweekly, or monthly basis, depending on the startup's needs. Bottom line is, we want you to be successful.
Collaborate
Starting a company can be daunting, especially when you aren't surrounded by others with similar experiences to support you. We have a founders workspace, which consists solely of founders and their teams. Through the workspace, we have created an environment in which entrepreneurs can both inspire and be inspired by others who are also starting their own businesses.
Invest
When we can envision great potential in startups, we invest. This investment is made either directly or through a group of accredited investors. We have made close to two dozen investments in impactful startups, and are looking to invest in more. To pitch to us, please email info@twinignition.com.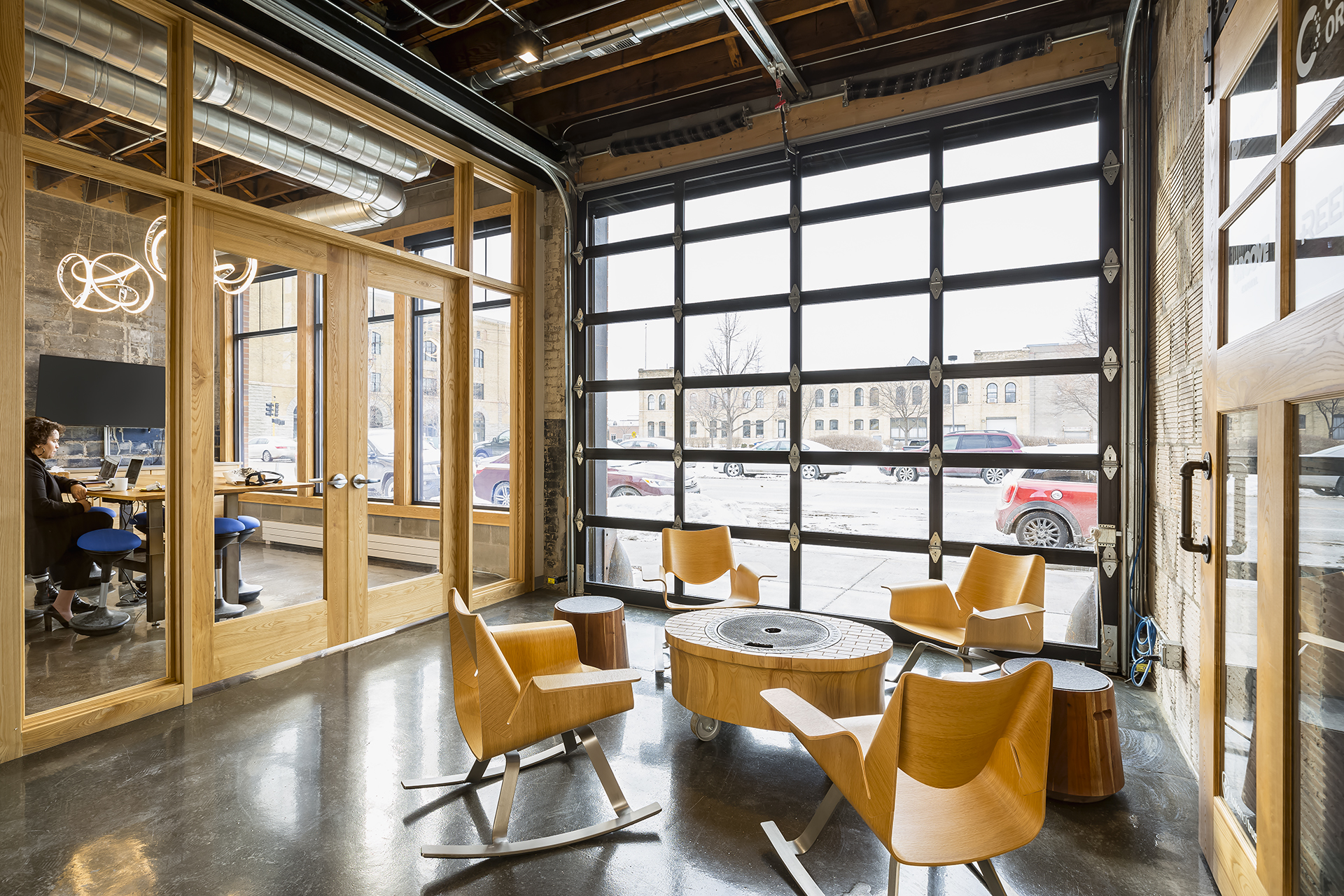 Our Story
Seth (Peter), Ben (Rasmussen), and Scott (Aubitz) came together in 2018 with a shared vision to support a thriving startup ecosystem in the Twin Cities through a tailored approach to startup incubation. We all saw the need to help bridge the gap between a community of innovative founders and access to the resources, support and capital they needed to succeed.
While Seth had acquired the building that is now known as "Twin Ignition Startup Garage" in 2017, we weren't able to move in until late in 2019, so we started meeting with companies every Wednesday at Sip Coffee Bar in Northeast. What we quickly learned is we all agree you just need to start "doing" to make things happen, and that our different experiences and approaches to startups worked well together.
Essentially operating as a startup ourselves, we have learned and pivoted throughout our journey, and have brought our experiences to our founder-friendly approach to start up incubation.
Starting with our earliest investments we have created ongoing relationships with all of our founding teams and meet regularly to ensure we're able to provide tailored help & advice.
Ours is not a one size fits all program, rather it's a series of ongoing relationships to make sure we are able to provide tailored advice and company specific capital strategies for our founder teams. We have also seen how creating an ongoing collaboration space for founders creates lasting value beyond the traditional transactional cohort approach to incubation.
While our portfolio companies grow and thrive, we continue to expand our network in the startup community to ensure they are successful in the next phases of their journeys. We are always looking for new investment and partnership opportunities.